Popular Actor Indrasish Roy Ties Knot with Girlfriend Souravi Tarafdar – See Marriage Photos
Due to Corona fear, many people as well as Tollywood stars did not get married last year. Now, you can say that its a marriage season in Tollywood. In June 15, actor Indrasish Roy marries his longtime girlfriend Souravi Tarafdar. Agni Deva fire as a witness, the lovebird couple complete sat pak and ties knot with each other. So, the name of Indrasish Roy wife – Souravi Tarafdar.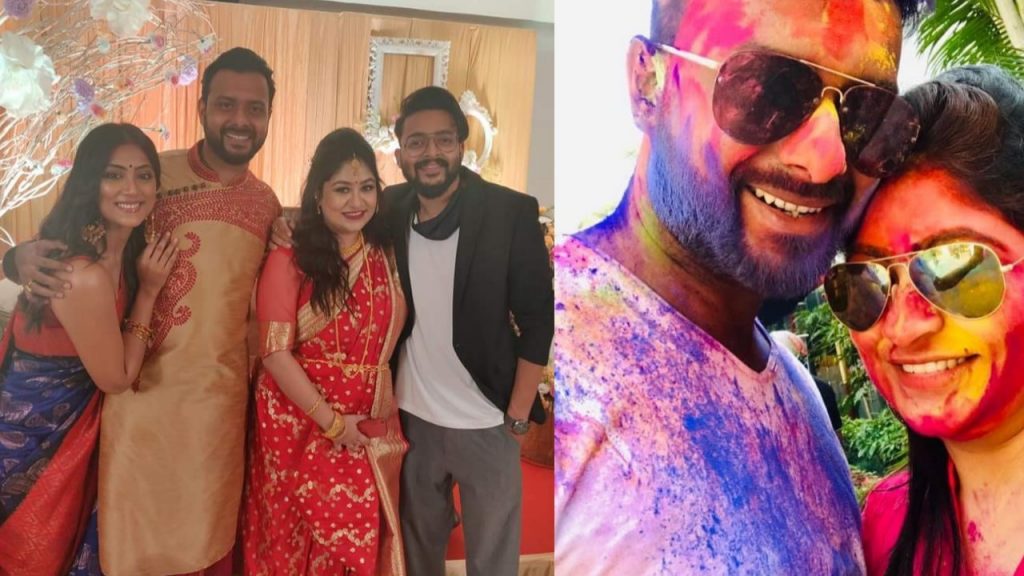 They does not invite many people in the ceremony due to corona fear. In the celebration, their families and close friends are present. Obviously, all have enjoyed a lot. Now, Souravi Tarafdar husband – Indrasish Roy.
Another Tollywood actor Sourav Das and Anindita Basu are present in the wedding. But Indrasish and Souravi do not reveal their reception date.
Indrasish and Souravi both have not shared any of their marriage photos on the social media. But somehow some photos are collected from the internet. After watching the couple, fans do not forget to give them the best wishes.
Let's another marriage and happiness photo of the lovebird.